An Awesome Spice for Plant Based Meals


Chef Regan
When it comes to really enjoying your plant based meals, we would like to introduce you to CEDAR KEY SPICE. Of course, we think it's the best spice available since it was formulated by our son, Regan. 

Regan is a graduate of the Culinary Institute of America in Hyde-Park, New York and now has his own breakfast and lunch business called YUM YUM KITCHEN in Central Florida. The concept of the spice was inspired by one of our family's favorite places on earth - Cedar Key, Florida. It is a small island fishing village on the Gulf of Mexico that was part of our kid's upbringing...including grand kids!  Fishing the flats and preparing the day's catch is still part of our lives. 

A Great Addition for Your Kitchen Cabinet!



The original CEDAR KEY SPICE Garlic Seasoning is good on just about anything you can conceive of. It will add a whole new dimension to the flavors of your meals. YUM YUM KITCHEN is the official test kitchen for all recipes, and Regan uses the spice in all of his menu items. It is not as salty as most prepared spice mixes.

When you have decided to go the plant based route, it becomes a challenge to make food taste good. Most people find that by changing to mostly plant based meals, the varieties of taste become a whole new satisfying addition. 

Cedar Key Spice will certainly help you experience these new taste ideas. Barbara uses it every day to prepare her wonderful plant-based meals. CEDAR KEY SPICE is a flavorful addition to prepare incredible vegetarian meals, but also enhances beef, poultry, and seafood on the grill, in the oven or the stove top. This all-purpose seasoning is also great for casseroles, side dishes, and appetizers. Try it - you will like it! For more information and to order this product: Cedar Key Spice Website.
Ideas for "Tasty" Plant Based Meals With Cedar Key Spice!
Our plant based meals are available to you on this website. The meals featured below already have Cedar Key Spice as an important ingredient in each recipe. Anytime you have a call for salt in a savory recipe, you can substitute Cedar Key Spice and it will enhance the finished dish. We hope you will enjoy eating healthy plant based meals!
More about healthy choices...
---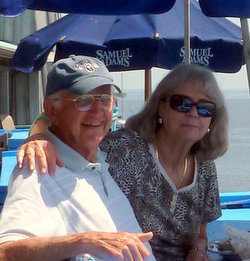 Our Story
Learn about our journey from sickness to health through healthy eating - no surgery, radiation or chemo - and why we are passionate about sharing it and helping you improve your health and your life!