Easy Black Beans Recipe and Rice
Servings: 4 - 6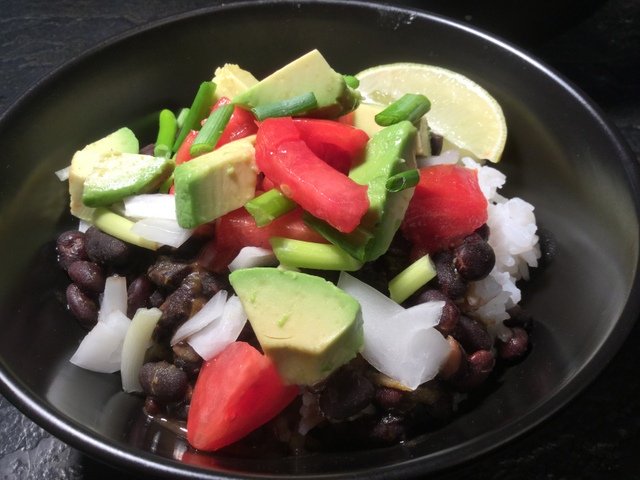 Ingredients:
3 - 15oz. cans black beans, preferably organic and low sodium
1/2 medium green pepper, seeded, deveined and cut into small pieces
1 medium onion, peeled and cut into small pieces
2 cloves garlic, peeled and diced
1 tablespoons Bragg Liquid Aminos 
1/2 teaspoon of Cedar Key Spice or salt
1/8 teaspoon of each of the following...ground cumin, dried oregano, ground thyme
2 tablespoons of tomato paste
2 tablespoons (optional) of dry sherry, (not cooking sherry)
1 teaspoon hot sauce (Crystal hot sauce was used for this recipe)
1 teaspoon olive oil
Drain all liquid from canned beans into a medium large saucepan.  Reserve black beans until later. Add green pepper, onion, garlic, Braggs, Cedar Key Spice or salt, seasonings, tomato paste and dry sherry to the black bean liquid. Bring the liquid to a boil, reduce heat and simmer until vegetables are soft and the liquid is half the original amount.  Remove from heat and cool slightly.  Place thickened liquid and vegetables into a blender and mix until smooth.  Return bean liquid to the saucepan, add hot sauce and olive oil and all of the reserved black beans.  Stir mixture and correct seasoning.  Simmer the bean mixture for about 15-20 minutes. The beans will be slightly soupy, and great over rice of your choice.  
Prepare enough rice as per directions on the package.  Serve the rice, then top with beans.  The beans are great topped with chopped tomatoes, sweet or green onions, diced avocado and fresh lime juice.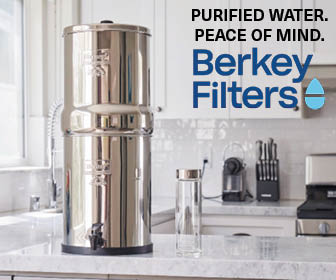 Do you ever think about improving your health with pure drinking water? We recommend the Berkey Water Filter because it removes over 200 contaminants, it is the best performing gravity fed water filter, and the water tastes great! Use the promo code HBR5 for a discount of 5% on your purchase, plus free shipping on orders over $49.