Recommended Products
Barbara and I decided to offer products on this part of our website that we use ourselves.  We know from experience the effectiveness of these items. If you have decided to take charge of your health, you may want to consider adding some of these products to help you maintain great health.  We wish you success in your journey!  Hal and Barbara
BarleyLife



The Complete Nutritional Green Juice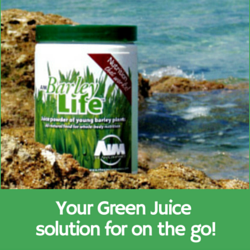 AIM BarleyLife is the most nutritional green juice we have ever found on the market.  It is an all-natural, green barley juice concentrate that helps provide the daily nutrition you need to develop a strong foundation for your good health.  The green barley juice promotes a healthy immune system through the abundant enzymes, essential amino acids, antioxidant ability, anti-inflammatory activity and cholesterol-lowering effects.  The result is a total feeling of wellness.
---

Awesome Spice for Plant Based Meals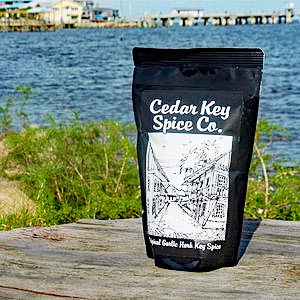 When it comes to really enjoying your plant based meals, we would like to introduce you to CEDAR KEY SPICE. The original CEDAR KEY SPICE Garlic Seasoning is good on just about anything you can conceive of. It will add a whole new dimension to the flavors of your meal. This awesome spice also enhances beef, poultry, and seafood on the grill, in the oven or the stove top. This all-purpose seasoning is also great for casseroles, side dishes, and appetizers. Try it - you will like it!

---

Best Juicer Under $100
A great inexpensive centrifugal juicer, 1800 RPM

If you are not sure that you want to make a long-term commitment to juice, or have budget restrictions, this juicer will get you going. The OMEGA juicer has a 2-year warranty and sells for under $100. To learn more about this Omega C21005 X-Large Chute High Speed Juicer, click here. 
---

Best Masticating Horizontal Juicer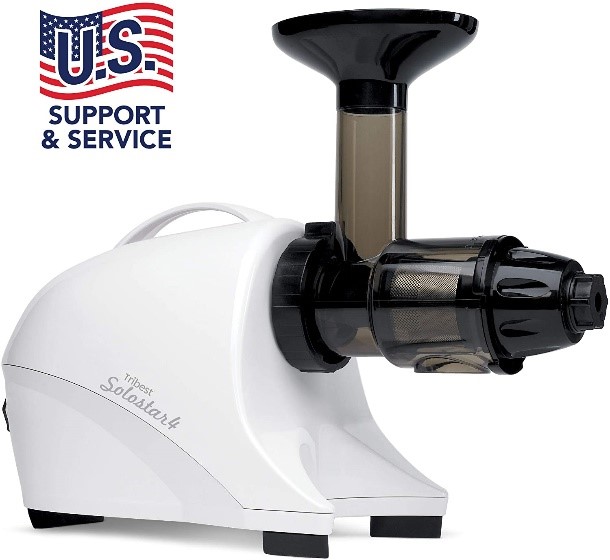 Long term use juicer: Tribest Solostar Horizontal Single Auger, 54 RPM, Slow Masticating Juicer
This juicer is definitely the new star performer and leading the pack. This single auger masticating juicer has a 15-year warranty! You will not find many juicers that have this good an insurance policy. The new technology of this horizontal TRIBEST juicer is outstanding. It competes with the vert juicers in amount and quality of the juice which has been the main advantage of purchasing a vertical machine.
---

Best Masticating Vertical Juicer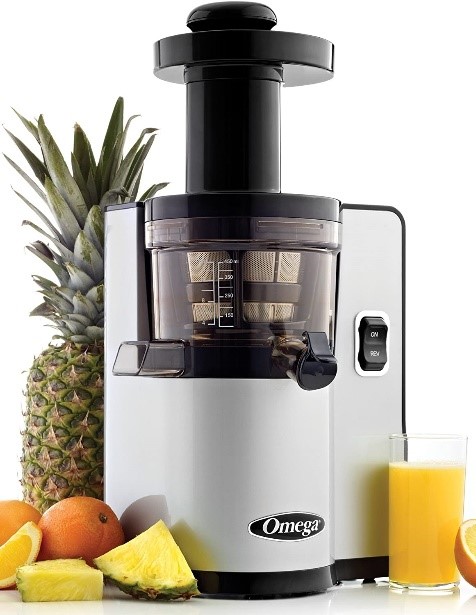 Omega Vertical Square Low-Speed Masticating juicer, 43 RPM
This juicer gives you the highest level of extraction and healthiest possible juice. The 15-year parts and performance warranty really shows that this juicer is reliable. It has an auto cleaning system that keeps the machine clear and makes cleanup easier. It will squeeze juice from fruits, vegetables, leafy greens and even wheat grass or make nut milks.
The automatic pulp ejection also allows you to juice continuously. The no drip juice tap at the end of the juice spout can be closed during the juicing process to create a mixing function. Simply open the release tap so the juice can flow into the juice cup. The juice tap can be closed when you are finished juicing and ready to remove your juice cup so that no mess is left behind. The gentle squeezing action of the dual-edge auger keeps healthy enzymes intact, reduces heat buildup and delays the oxidation process to increase the juice's shelf life. 
---

Recommended Water Purifier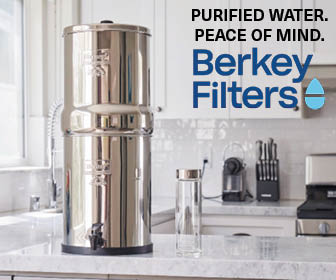 The Berkey water filter goes beyond filtration. It is classified as a water purifier. I can tell you this gravity water system is used every day in our household. It is very comforting to know that chlorine, fluoride, prescription drugs, antibiotics and other chemicals that are harmful to your health have been eliminated.
Mike Adams of Natural News, the largest health oriented website and testing facility, has extensively tested water filters and found the Berkey to be number one. 
We invite you to use the promo code HBR5 for a discount of 5% on your purchase, plus free shipping on orders over $49.
Barbara and I know that this purifier will work when power is lost and you can use any water source such as ponds, streams or lakes to have pure, clean water. You can also eliminate purchasing water in unhealthy plastic containers if you have the Berkey. It is very economical to enjoy purified drinking water for less than 2 cents per gallon.