Healthy Dinner Recipes - Best Plant Based Ideas!
Our healthy dinner recipes focus on getting lots of vegetables in the daily diet. Many people don't like vegetables because they don't know how to prepare them.
Whether you eat your main meal at night or around noon, it will probably be the biggest meal of the day.
In order to recover from an illness or just enjoy the good health you already have, it is important to keep the emphasis in your daily nutrition on plenty of vegetables, grains, pastas, beans, different herbs. and sometimes an added sauce. 
Add a salad, or occasionally some muffins or a healthy dessert to make your big meal of the day more satisfying and enjoyable.
Healthy dinner recipes include "one dish" and "make ahead" meals!
If you have a very busy day, you will be able to enjoy coming home to a healthy meal that has been prepped a day or two before. Some dishes just get better when prepared ahead of time!
Black Beans and Rice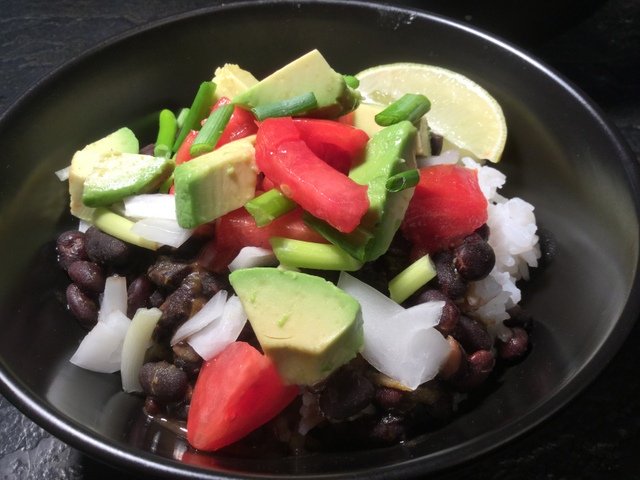 Beans and rice are a staple at our house!
Black beans are a very affordable source of protein. Serve them with your favorite rice. Top the beans with chopped sweet or green onion, diced tomato and avocado. Drizzle with a little lime juice and you will have a great dinner.  recipe...
---
Tofu and Mixed Vegetables

with Pasta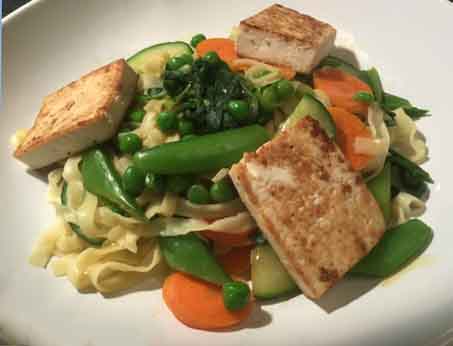 The secret is in the sauce!
Don't like tofu? Tofu has no flavor of its own, but when you marinate it in vegetable broth or a little dry sherry, Bragg Liquid Aminos and garlic powder, then saute in a little olive oil until browned on each side, you have a very tasty tofu to add to your entree. Add a little of your favorite peanut sauce or dressing, and you have a memorable meal.  recipe...
---
Artichoke Pasta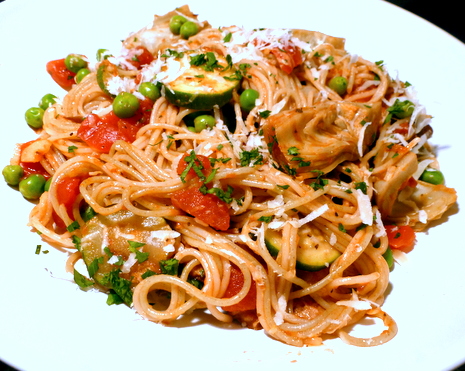 Tomatoes and garlic make this dish!

We just love pasta, and this healthy dinner recipe is so delicious. Combine artichokes, mushrooms, cucumber (yes, cucumber - it is so alkaline) or you can substitute zucchini, peas, tomatoes and Parmesan cheese, and you have a feast.  recipe...
---
Vegetable Stew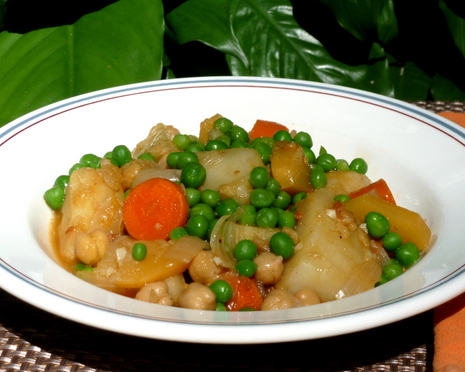 This is a one pot meal...so easy to make!
Our vegetable stew uses Chorizo sausage as a condiment. No big hunks of meat here, just a very small piece of Chorizo adds to the flavor of this comfort food. If you are a vegetarian "purist" you can easily omit this ingredient and still wind up with a tasty stew.  recipe...
---
Oven Roasted Tofu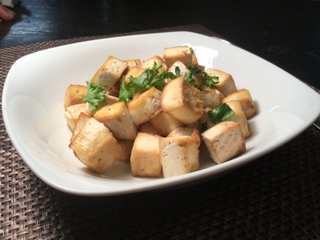 A tasty meat substitute to add to all your vegetable dishes!
These little tofu morsels are a great addition to your healthy dinner recipes like soups, stews and stir-fries.  recipe...
---
Egg Noodles with Mushrooms
Noodles just make great comfort food!
Add mushrooms, garlic, soy or almond cream and a little Parmesan cheese, and these noodles are ready to serve. Why not consider adding a tossed green salad and a glass of red wine to make this meal special. recipe...
---
Thai Green Curry
One of my favorite healthy dinner recipes, but it takes a little work!
 Prepping the different vegetables takes a little time. Cooking time for each is only a few minutes to keep them from becoming overcooked. We like the green curry sauce to be medium in heat, but a lighter version can still make a distinctly different sauce to enjoy with fresh vegetables. Like so many meals...it is all in the sauce.  recipe...
---
Pattypan Mac and Cheese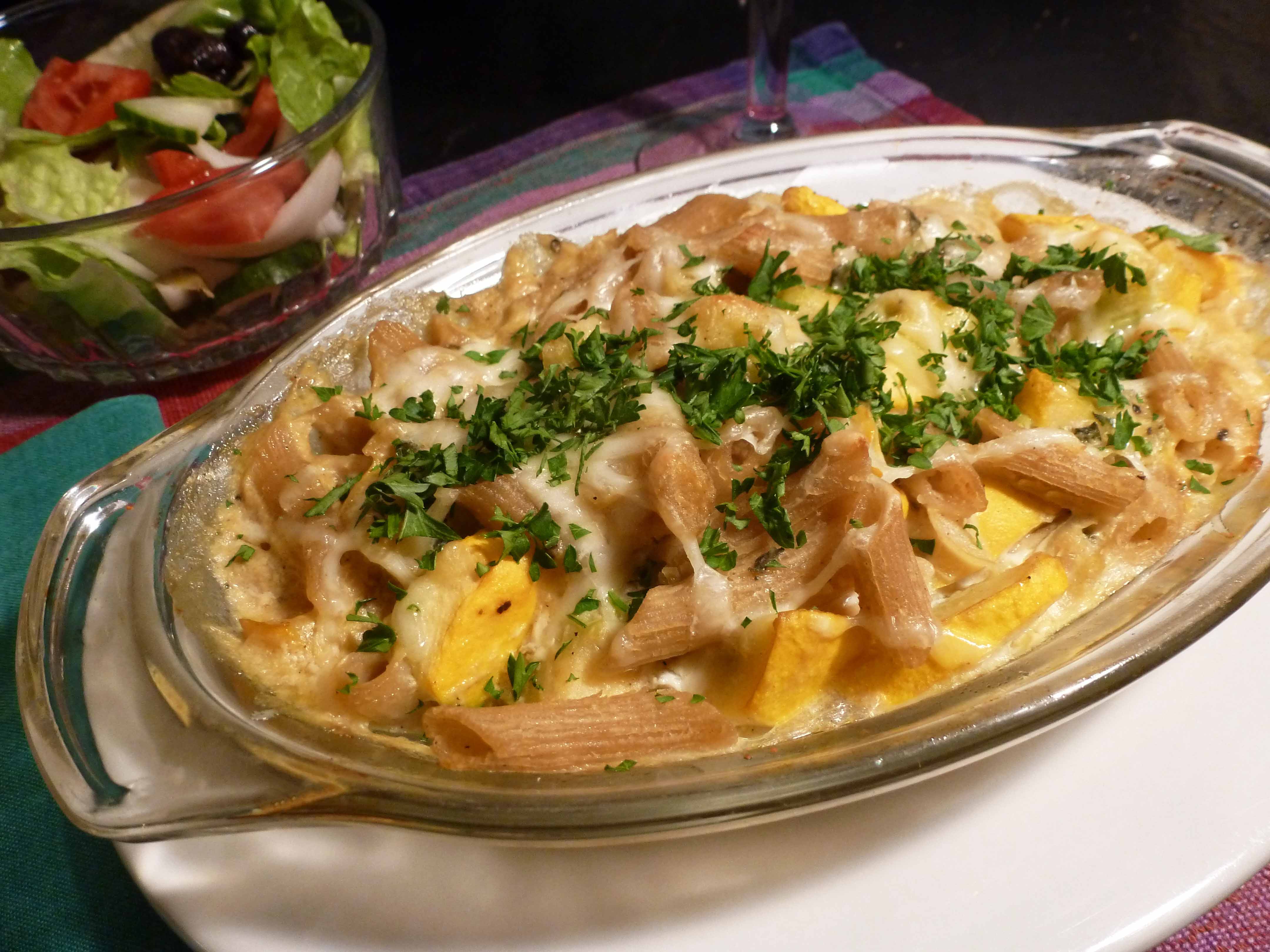 A healthy version of mac and cheese!
Zucchini, yellow squash or cauliflower can be used in place of the Pattypan squash. You can enjoy this healthier version of mac and cheese often. This dinner can be made ahead, refrigerated, and then just baked when you get home.  recipe...
---
Eggplant with Miso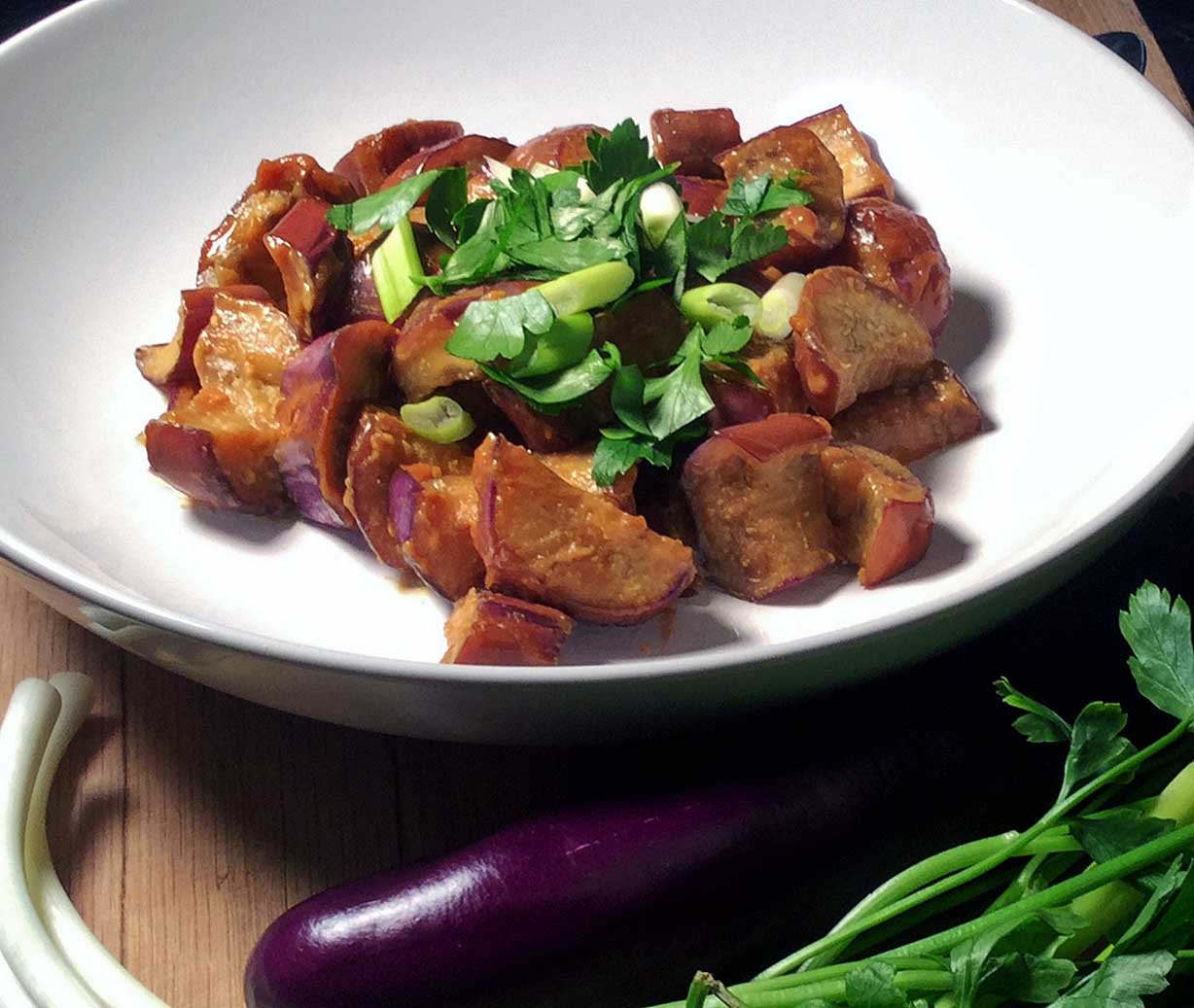 Easy to make...just serve it with rice or noodles!
One of our favorite healthy dinner recipes...this one uses Japanese eggplants. They are very affordable and so easy to prepare. Served with a Miso sauce, rice and a salad, you can have a meal in about a half hour.  recipe...
---
Tomato and Red Lentil Stew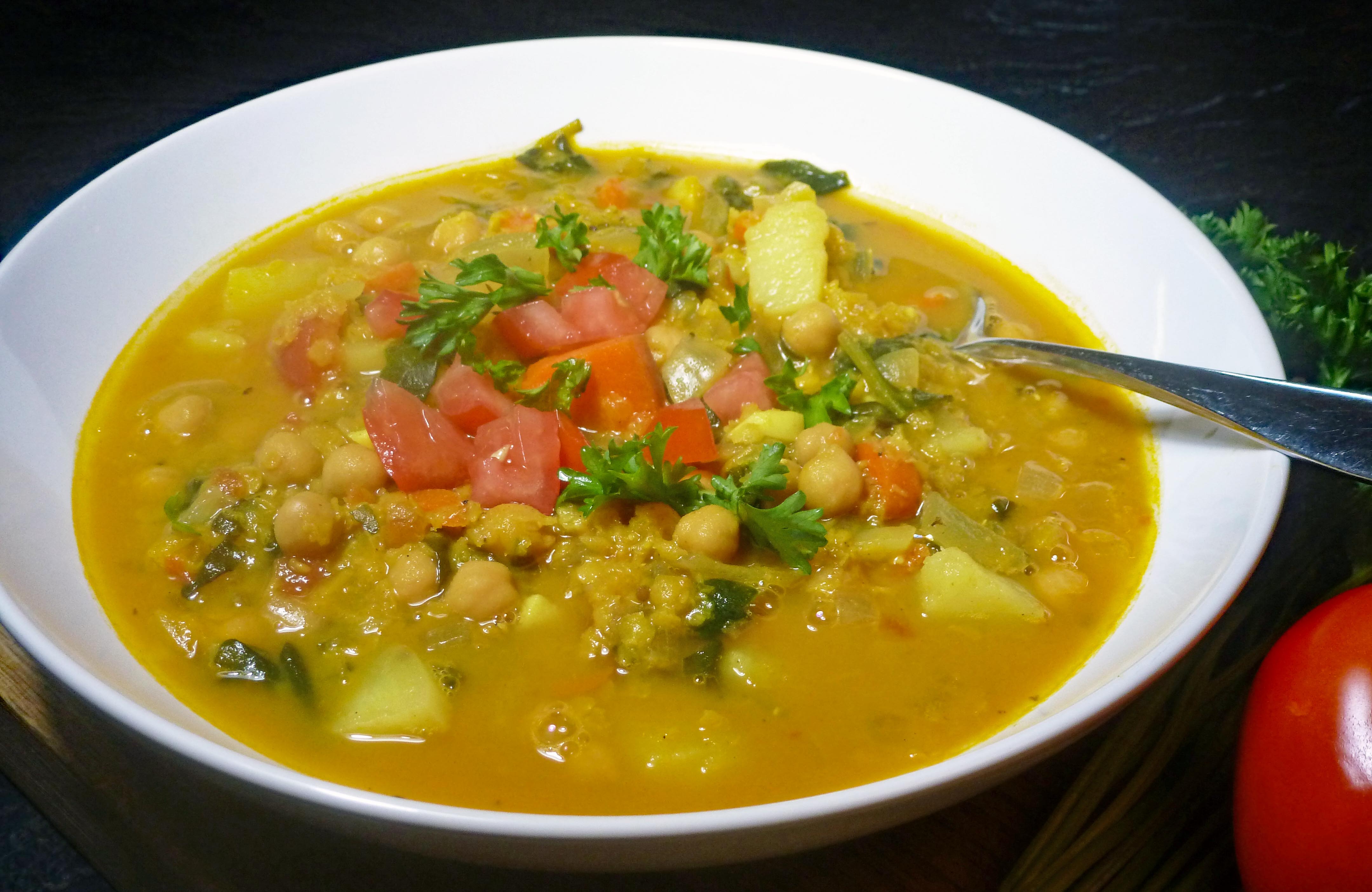 Healthy and hearty!
This lentil stew is packed with vegetables, garbanzo beans and spices that makes a delicious stew to satisfy your appetite. Serve with a side dish of marinated cucumbers and your favorite bread to complete the meal.  recipe...
---
More about healthy eating recipes...