High Fiber Cookies
Yields 12 large cookies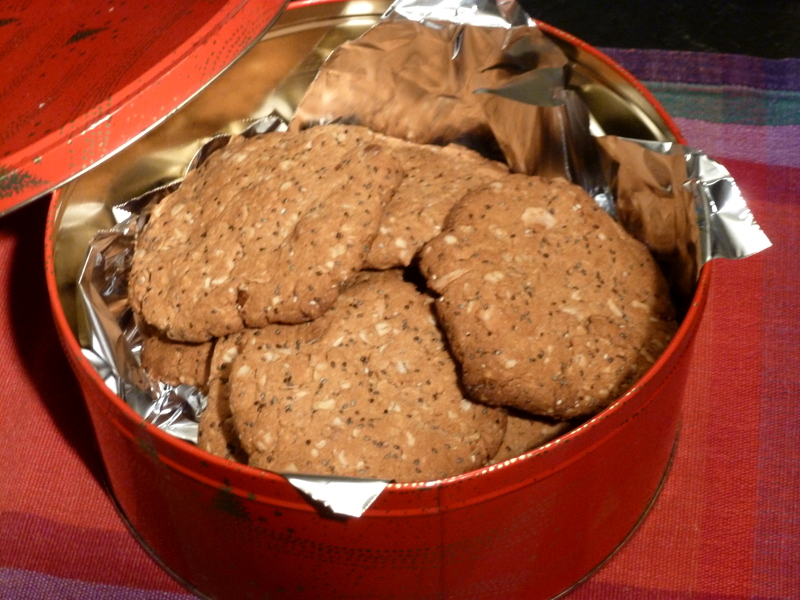 Preheat oven 350 degrees.
Line a large baking sheet with parchment paper.
Dry ingredients:
1/2 cup walnuts, chopped
1/2 cup shredded coconut
1/2 cup coconut flour
1/2 cup rolled oats, quick cooking
1 cup gluten free whole grain oat flour (Bob's Red Mill recommended)
1/4 cup white flour, unbleached (King Arthur brand recommended)
2 tablespoons organic chia seeds
1/2 teaspoon baking soda
1/4 teaspoon salt
1/2 teaspoon NuStevia
Mix all dry ingredients thoroughly in a medium size bowl.
Wet ingredients:
Combine coconut oil, maple syrup and vanilla together and add to dry ingredients. Stir cookie dough just until completely mixed. If the cookie dough will not form a ball easily and hold together, add milk 1 tablespoon at a time until dough forms a ball. 
Divide up the dough and form it into 12 golf size balls first, then in your hands press the cookie dough flat (about 1/4 inch thick) and place on baking sheet.
Place the cookie sheet in the middle of the oven for 10 minutes at 350 degrees, then reduce oven heat to 250 degrees for another 8 - 10 minutes until nicely browned  Remove and cool on a rack before storing.