Pattypan Macaroni and Cheese
Servings - Two
Preheat oven 350 degrees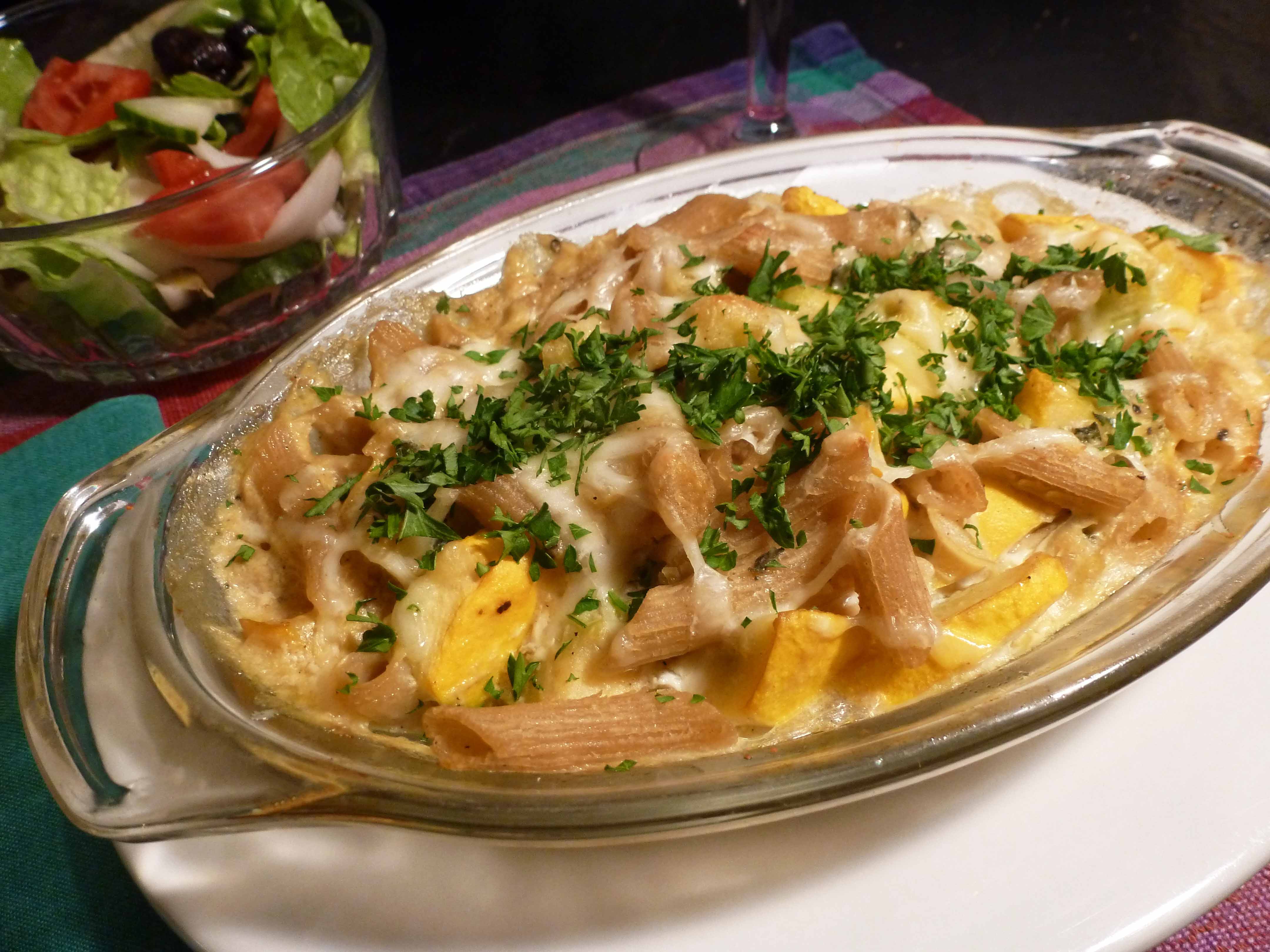 Ingredients:
3/4 cup brown rice elbow macaroni
1 tablespoon butter
2 cups Pattypan squash, washed, trimmed and cut into bite size pieces**

1/2 cup onion, chopped
2 tablespoons of fresh herbs (basil, dill or oregano, your choice), chopped
1 cup of vegetable or chicken broth, preferably organic
3 tablespoons nutritional yeast

2 teaspoons flour

1/4 cup Asiago cheese, grated
3/4 cup soy or almond milk
Cedar Key Spice or salt and pepper to taste.

**Yellow squash, zucchini or cauliflower can be substituted for patty pan squash.
Cook elbow macaroni as per directions on package and drain.  Add butter and mix to coat the macaroni...set aside.
Saute the onion in vegetable broth for 3 minutes, add squash and fresh herbs, continue to saute for another 3 minutes. Remove vegetables from the pan with a slotted spoon and set aside. 
Add nutritional yeast and flour to the vegetable broth, stir over a low to medium heat until thickened. Add the cheese, milk, Cedar Key Spice or salt and pepper and mix thoroughly. Add the vegetables and cooked macaroni, stir to combine.
Divide the mixture into two individual baking dishes that have been oiled or buttered. Optional, add a few more shreds of cheese to the top. 
Place the baking dishes in the oven for 20 minutes. or until mixture is starting to bubble. Remove and serve hot.