Roasted Beet Salad
Serves 4 - 6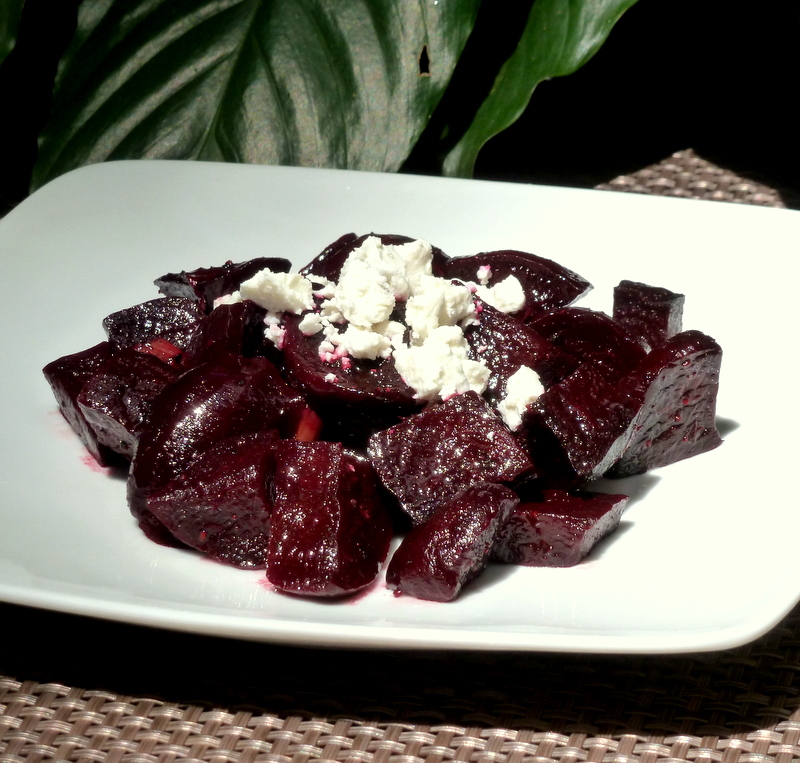 Preheat oven to 400 degrees.
Ingredients:
5 or 6 medium size fresh beets, peeled
1 - 2 teaspoons olive oil
1/2 teaspoon salt
1/2 teaspoon freshly ground pepper
1 tablespoon balsamic vinegar
1 teaspoon Bragg Liquid Aminos
2 tablespoon sweet onion, chopped
1 tablespoons feta cheese, crumbled (optional)
Cut peeled beets into 1/2 to 1 inch pieces. Place in a bowl and add olive oil, salt and pepper. Mix beets to coat thoroughly. Place beets on a prepared baking sheet lined with parchment paper. Place the baking sheet in the middle of the oven and roast beets for 20 - 30 minutes or until just tender.
Remove beets from baking sheet to a medium size mixing bowl. Add balsamic vinegar, Bragg Liquid Aminos, chopped onion and gently mix. Cool or refrigerate before serving.
Optional serving idea - crumble feta cheese over the top of the beets.