Roasted Mixed Vegetables
Servings: 2 - 3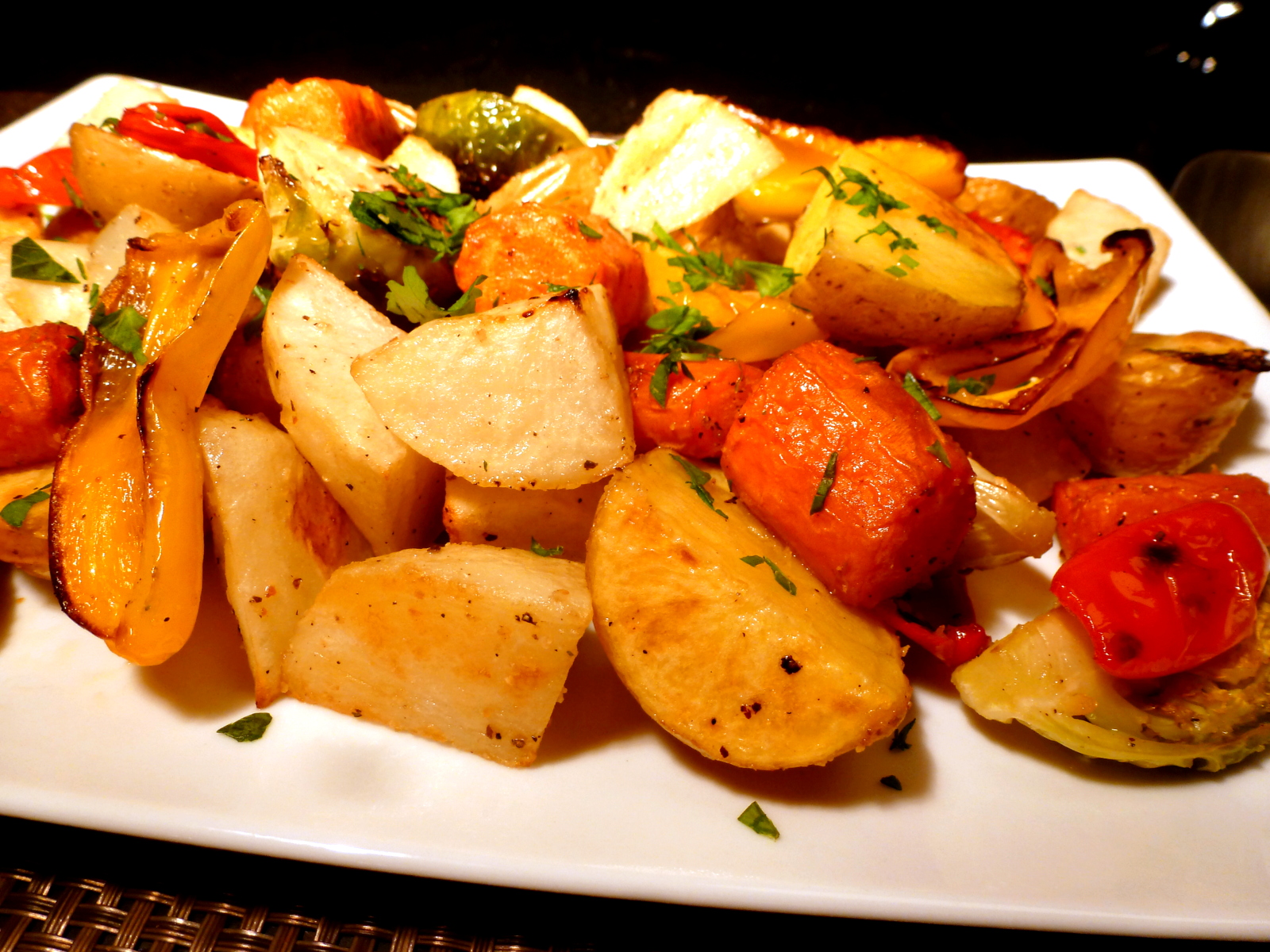 Preheat oven 400 degrees. 
Combine any of the following vegetables to make a total of 4 cups. 
White potato
Sweet potato
Carrot
Turnip
Parsnip
Brussels sprouts
Yellow pepper
Red onion
Additional ingredients:
1/2 teaspoon herbes de Provence
1/4 teaspoon salt
1/4 teaspoon freshly ground pepper 
1-2 teaspoons olive oil
Italian parsley, chopped
Clean and/or peel vegetables, cut into 1 inch pieces. Combine in a large bowl to mix. Sprinkle with herbes de Provence, salt and pepper. Mix well. Then add olive oil and mix until all vegetables are coated.
Prepare baking sheet with parchment paper. Spread vegetables on prepared baking sheet and roast for 25 - 30 minutes.  Sprinkle with chopped Italian parsley. Serve hot or at room temperature.