Tomato and Red Lentil Stew
Servings - 4 to 6
Ingredients: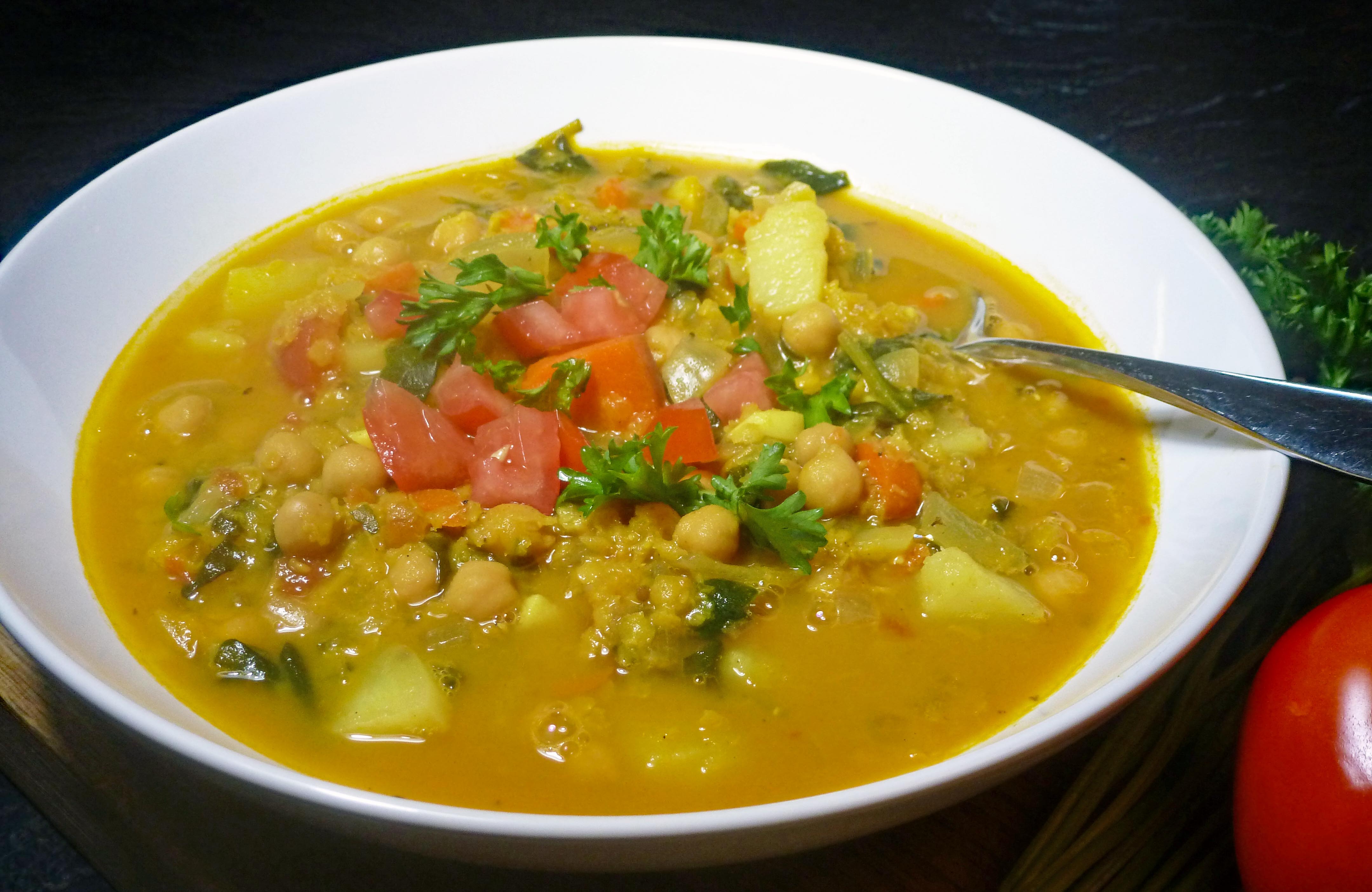 1 tsp extra virgin olive oil
1/2 cup vegetable or chicken broth
1 large onion, diced
3 cloves garlic, minced
15 oz can of diced tomatoes
3 1/2 cups of vegetable or chicken broth
2 cups of water, or more as needed
1 cup dry red lentils, thoroughly rinsed and drained
15 oz can of garbanzo beans, rinsed and drained
1/2 tsp turmeric
1/2 - 1 tsp Cedar Key Spice or salt
1/2 tsp dried oregano
!/4 tsp ground cumin
1/2 tsp curry powder
dash of cinnamon
2 T. nutritional yeast
A few grindings of black pepper
1/2 cup carrots, diced
2 cups potatoes, 1/2 inch dice
4 cups fresh baby spinach, rough chopped
Heat first two ingredients in a large sauce pan (at least 3 quart size). Add onions and garlic and cook for about 5 minutes or until tender. Add tomatoes, vegetable or chicken broth, water, lentils, garbanzo beans, turmeric, Cedar Key Spice or salt, oregano, cumin, curry powder, cinnamon, nutritional yeast and ground black pepper. Simmer the stew mixture over medium-low heat for 15 minutes, or until the lentils are tender. If the lentils and beans give off foam, use a spoon to remove while the mixture is cooking.
In a small pan, add diced potatoes, diced carrots and enough water to just cover the vegetables. Bring to a boil and simmer them for about 10 minutes or until just tender. Add the vegetables and the water to the stew as well as all of the rough chopped spinach, Heat the stew and simmer the spinach until it has wilted. Correct seasonings to your taste. Garnish stew with parsley and serve hot...and optional hot sauce when serving.