Vegetable Rice Bowl
topped with Oven Roasted Tofu
Servings: 2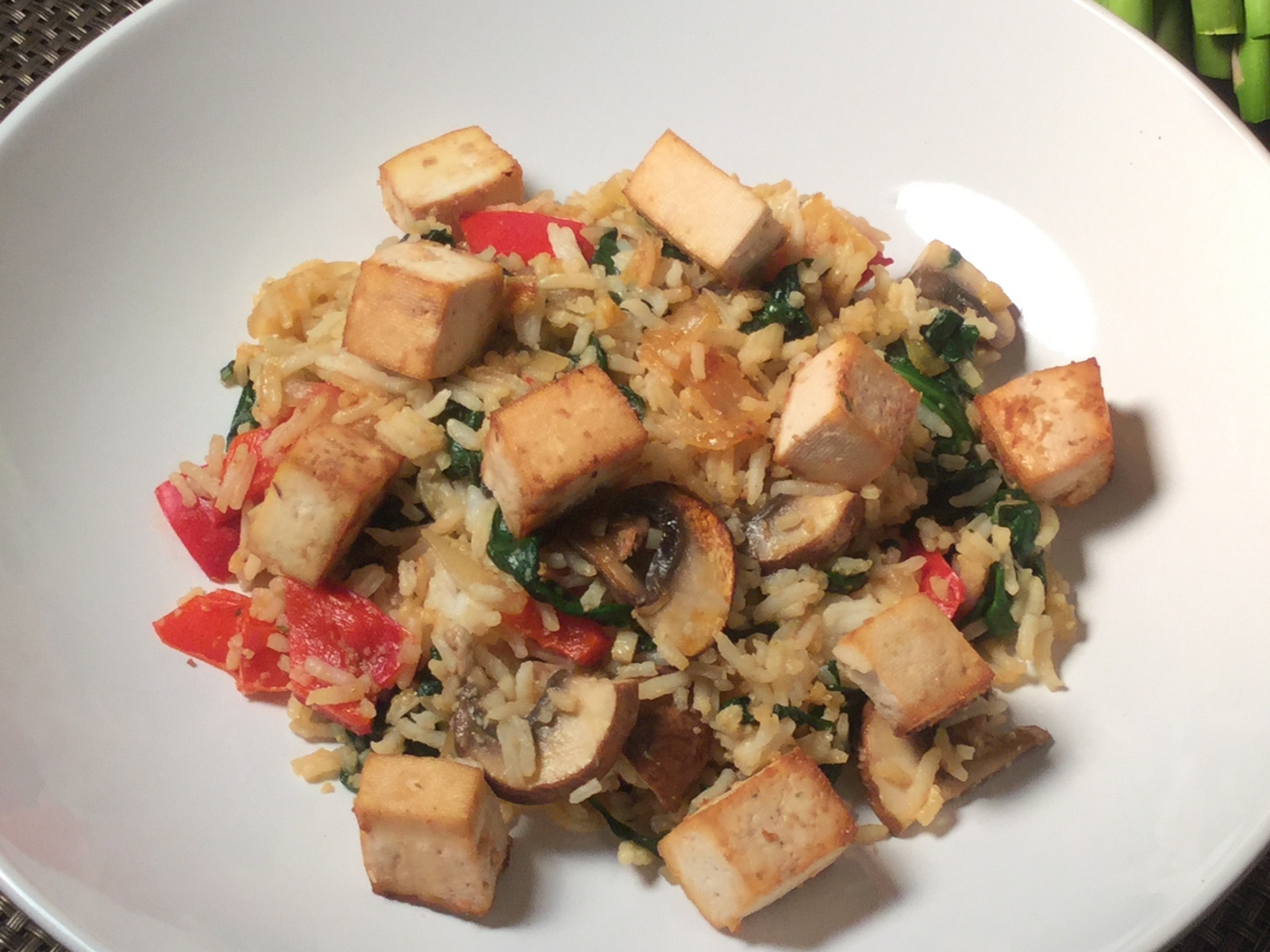 Sauce ingredients:
1/2 teaspoon toasted sesame oil
1 tablespoon soy sauce
1 teaspoon oyster sauce
1 teaspoon grated fresh ginger
1 teaspoon freshly squeezed lemon or lime juice
1/2 teaspoon sugar
1/2 teaspoon hot sauce (Crystal hot sauce was used for this recipe)
Mix all sauce ingredients in a small bowl and set aside.
Ingredients for rice mixture:
1/2 teaspoon toasted sesame oil
1/2 cup vegetable or chicken broth, preferably organic
1/2 cup sweet red pepper. chopped
1/2 cup onion, chopped
1 cup mushrooms, sliced
2 cloves garlic, chopped
4 cups fresh spinach, coarsely chopped
2 cups cooked rice
1/2 teaspoon Cedar Key Spice (optional)
Heat sesame oil and vegetable broth in a large skillet. Saute red pepper and onions for 1 minute. Add mushrooms and garlic, saute for 2 minutes. Add chopped spinach and saute for 2 minutes. Mix in cooked rice and reserved sauce and heat thoroughly. 
This recipe can be served immediately or reserved as a make ahead meal to be reheated.
Optional: serve vegetable rice bowl topped with Oven Roasted Tofu.